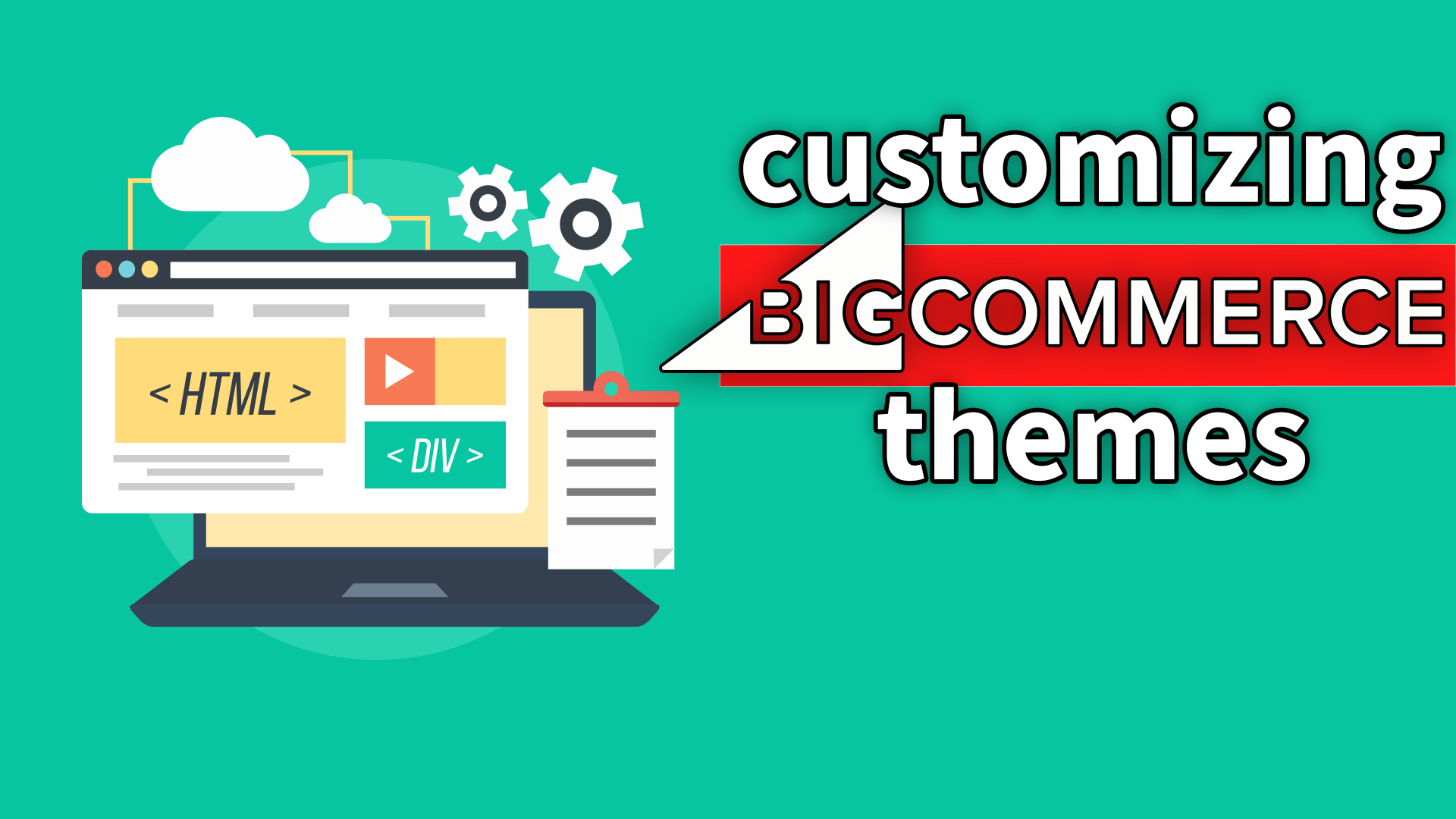 Do you know that there are more than 24 million ecommerce sites globally? And although the number of online buyers is also high, competition is stiff. So, what do you need to do to stand out?  While the list is long, a custom, visually appealing, and functional e-commerce website can be a game changer.
A well-designed site creates a seamless and intuitive user experience, which is what many buyers want when they visit your website. In fact, many first impressions are based entirely on your website design. Simply put, your website's design determines whether a user will spend time on your site exploring your products or leave due to poor web design.
Want to build a custom ecommerce website? Use BigCommerce, a highly rated platform powering many B2C and B2B ecommerce store-fronts. Here's a guide to building your BigCommerce custom design. Click here to get your BigCommerce site custom-designed by professionals.
What is BigCommerce?
BigCommerce is a robust software as a service (SaaS) ecommerce solution that allows you to set up an online store and sell your products or services on the web. It's among the most common platforms for creating ecommerce sites.
You certainly don't need any coding or design skills to use BigCommerce. However, if you're a seasoned developer, you can edit your store's HTML or CSS to your liking.
The platform comes with themes and page builders, among other features, to help you easily build your online store.
Why BigCommerce?
BigCommerce is undoubtedly among the most powerful ecommerce platforms worldwide. It makes it easier to create, market, grow, and maintain your business from one site. However, it's not the only site. We have many other platforms like Shopify that offer the same solution to e-commerce owners. But BigCommerce has its unique value propositions.
One of the biggest advantages is the ease of use. You literally don't need any web design or coding skills to use BigCommerce. The platform has all the tools and resources needed to manage your business online. You can pick from hundreds of themes or create your own BigCommerce web design. Plus, the pricing is relatively reasonable.
Moreover, BigCommerce offers state-of-the-art security, giving your users peace of mind. The platform is reliable and offers world-class uptime and performance. And if you run into issues, their support team is always ready to help.
BigCommerce Web Design Tips
Many website visitors use your site's design to evaluate your business' credibility. This makes website design crucial for any ecommerce owner. So how do you create a winning ecommerce site using BigCommerce? Here are some tips for you.
Identify unique brand elements
Before you think of designing your ecommerce site with BigCommerce, you must identify the core elements that make your brand unique. This includes your color scheme, logo, messaging, and typography.
These elements should be consistent across your entire online store. A user should easily identify your brand regardless of the page or platform they land on.
Choose the right theme
You must customize your ecommerce design to reflect your brand's style and values. This will help you demonstrate a solid and memorable identity.
BigCommerce has an extensive list of themes, free and premium options, that you can use to design your ecommerce site. Some are general and versatile, while others are designed for specific industries and use cases. However, you can customize each theme using the platform's intuitive tools to suit your business's unique needs. When choosing a BigCommerce theme, ensure it aligns with your industry and use case.
Keep your page layouts consistent
Consistent page layouts mean your headers and footers, font styles, and call-to-actions are harmonious. Avoid too many elements that can confuse your customers, making it harder for them to find what they are searching for.
Do not put all your focus on aesthetics and forget about your site's functionality. Generally, aim for approximately 3-5 photos per product.
Note that search engines find it easier to crawl websites with consistent layouts, hence improved SEO performance.
Mobile-friendly Design
If you lack coding or web design skills, you'll mostly be using BigCommerce's pre-built templates. Most of these templates are already optimized for mobile.
However, you should test them on various devices and screens. Alternatively, hire an ecommerce design company to help you create responsive web pages.
Remember, most of your customers will be using mobile devices to explore your product catalog and make purchases. Therefore, you want to give them a pleasant experience, making them want to stay on your site for an extended period.
Add product filtering options
Make it easier for customers to narrow down their searches and find the products they want by adding product filtering options to all pages. This saves them time while improving their overall shopping experience.
Some of the filtering options to include in your UX design include;
Categories
Keywords
Price range
Brands
Ratings
Hire BigCommerce Design Services
Are you struggling to design your ecommerce site using BigCommerce? While the platform is easy to use, not everyone can do it.
So, instead of relying on trial and error, why not hire a digital marketing and web design company to build your ecommerce site? You'll save a lot of time and achieve great results. Agencies like Canesta have partnered with BigCommerce to help you design and develop custom responsive ecommerce sites. And even if you already have a site on a self-hosted solution, they'll help you migrate it to BigCommerce. 
When choosing a BigCommerce development agency, ensure it has the experience and expertise for the job. Ask for past projects and read through client reviews to determine their level of expertise and customer experience. Also, compare quotes from various agencies and choose a plan you can afford.
It will be a plus if you find a BigCommerce development agency that also doubles up as a digital marketing company, just like Canesta.
Canesta: Your BigCommerce Development Agency
Custom design is the key to creating your dream online store on BigCommerce. To do this, you need to focus on user-friendliness, enhance visual appeal and follow best practices for SEO, and performance. Above all, find BigCommerce partners like canesta to help you design your site. Contact us to get a free quote.